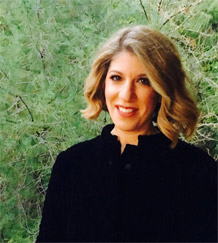 Greece will hold a snap parliamentary election on 7 July 2019. The decision was taken by the Prime minister Alexis Tsipras, right after the result of the European parliament election was made known to the government on May, 26th. Following the incumbents' defeat in European, regional and local polls, the official rationale backing this decision was to prevent the financial cost of a prolonged electoral campaign, since the parliamentary election was normally expected to take place at the end of September of the same year.
Needless to argue on the disappointment of Greeks living abroad for the strategic manipulation of the SYRIZA-ANEL government, culminating on depriving them from voting in the forthcoming parliamentary election from their host countries. Despite previous promises of governmental officials and impressionistic movements aiming to keep the diaspora silent, the incumbent avoided passing a bill which would permit to Greeks living abroad and being registered on the electoral rolls to vote from their current place of residence.
The potential reasons driving this manoeuvring are two-fold. The first stems from fear of the incumbent on the electoral choices of Greeks living abroad. Simply put, the governmental officials wanted to minimize the potential electoral costs; this implies that the government most probably felt it would be punished from this part of the electorate. The second can be more normative: it might hide a latent political preference of wanting to prevent their vote, because the government might not believe that those Greeks should have the right to vote. This hypothesis will, of course, never be confirmed, as no there is no need for governmental officials to bear the cost of taking an honest position on the matter.
In order to raise awareness, the Greek Politics Specialist Group has co-convened a public event on the voting rights of the Greeks living abroad in October 2018. During the event, the General Secretary of the Minister of the Interior Kostas Poulakis argued on the commitment of the government to this cause and promised to bring a relevant bill in Parliament before the next parliamentary elections. The report prepared by the inter-partisan committee, announced as mission accomplished by the Ministry of the Interior by the end of April 2019, was not, however, publicised.
What is more, by evoking different pretexts, the outgoing government avoided fulfilling its obligation. Despite the technical and judicial efforts by which officials justify this political inaction, the almost 900.000 Greeks who left the country since 2010, not only belong to the electorate, but are active members of the national body. They deprive the country from important human capital and seek to form the conditions that will permit them to come back.
The Greek Politics Specialist Group will follow the relative procedures and contribute to further related initiatives. We do not see any reason why the relevant official report cannot be made public. We hope that the next government will raise up to the standards of legislating on the right of the Greeks living abroad.
Lamprini Rori
Press officer of the GPSG
Lecturer in Politics at the University of Exeter